Confirming Partition Delete on Target Disk
When you copy all partitions from a source disk in Disk Mode, all partitions on the target disk — along with all data on them — must be deleted. This confirmation page is your final warning.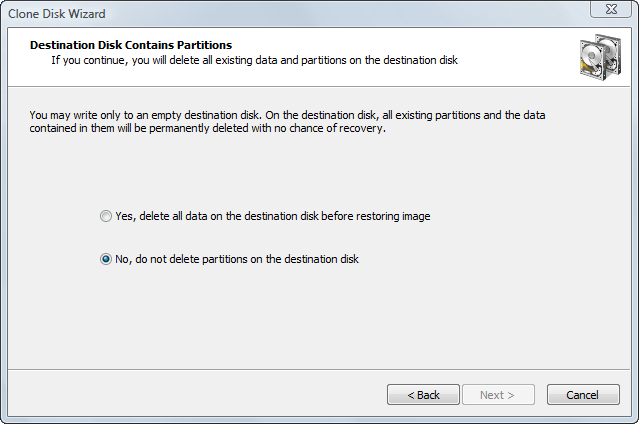 To proceed, select Yes, delete all partitions on the selected disk and click Next.